crew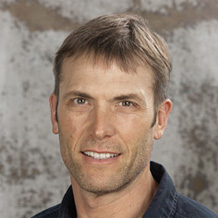 Rick:
Rick joined Six Degrees in January of 2008 as a partner. Rick brings 25 years of carpentry and project management experience to the company in both the residential and light commercial arenas. Quick with a smile and an infectious laugh, Rick is a calm center in what can be the tumultuous world of construction. Rick is currently completing his class work for certification in the Earth Advantage Sustainable Builders program. He is an avid athlete and Oregon Ducks fan. When there aren't any home games, you can find Rick rafting one of our local rivers or carving turns at Willamette Pass or Mt Bachelor.
Roanne:
Roanne is a co-founder and the business manager of Six Degrees and keeps our office running smoothly.  She is responsible for all accounting functions including payables, client billings, payroll, and bank reporting.  She has been a CPA since 1995 and has been in private practice since 2002.  In her spare time, she can be found white water rafting, snorkeling in Hawaii, and taking long walks, lovingly referred to as "death marches" by her friends.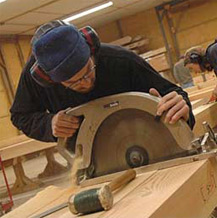 Isaac:
An accomplished student, musician and athlete, Isaac arrived at Six Degrees in 2002 with no construction background.  In the past 10 years, Isaac has become a very talented carpenter and timberframer.  Isaac has in fact worked on timber-framed projects across the United States and in Europe.  Isaac's attention to the smallest details and solid understanding of evolving building science make him a true asset on any project.  When not working, Isaac can be found rock climbing, reading and listening to live music.